Once you've created a BSG account, you'll receive some free test credits. With these test credits, you can try out our features by messaging your own number.

In the top right corner of the Dashboard, you will see your current credits. (1)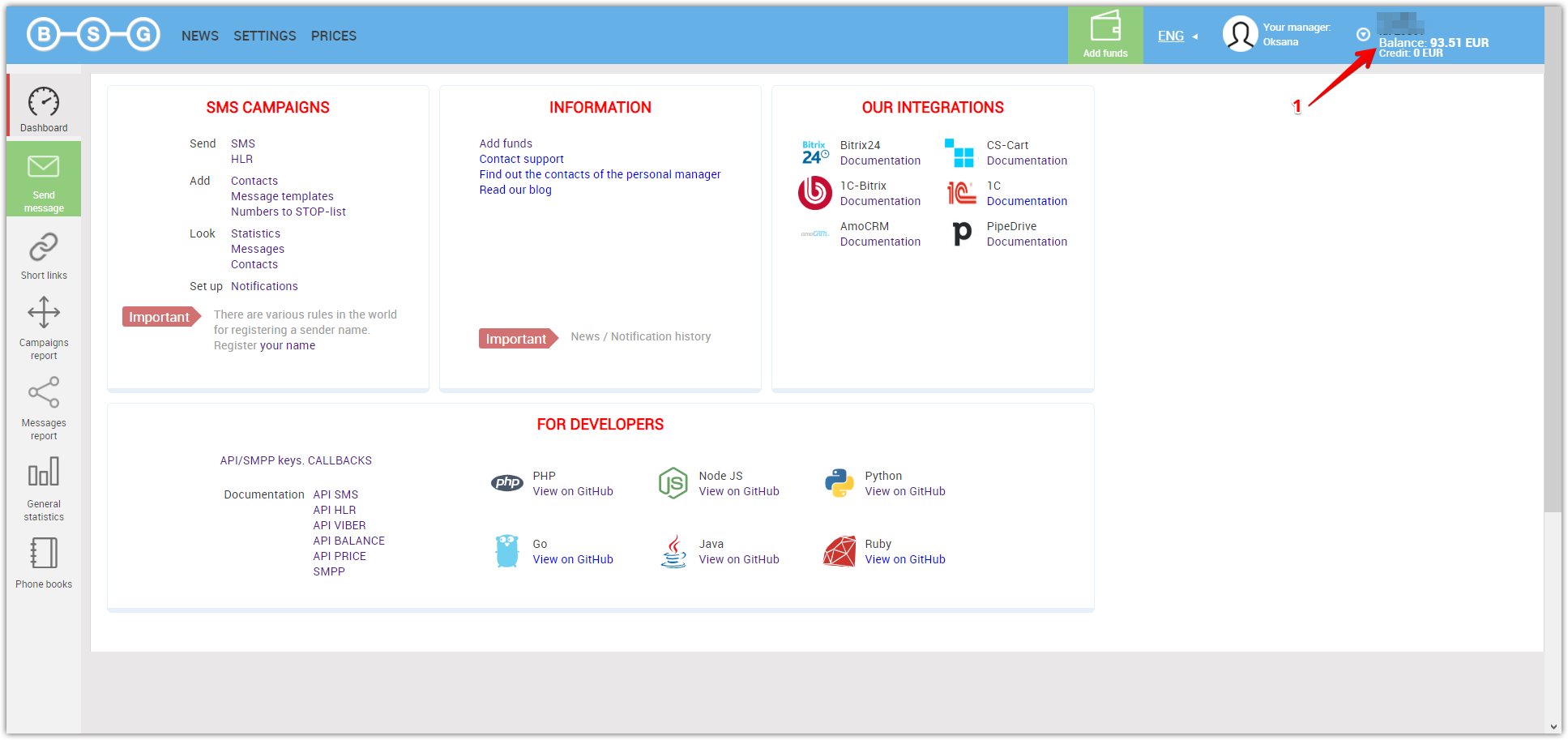 You'll receive a code to your phone, which you will need to submit to activate this phone. (2)
If the verification SMS doesn't get through there might be an issue with your phone receiving SMS at that moment.
Try switching off the phone completely, removing the battery and restarting it. Then request another message.
If this still does not work, send us your phone number to support@bsg.world and we'll be happy to get your account ready for testing!