You can enter contacts manually or by import.
Manually
You can add them one by one in this menu (1) to existing contact groups.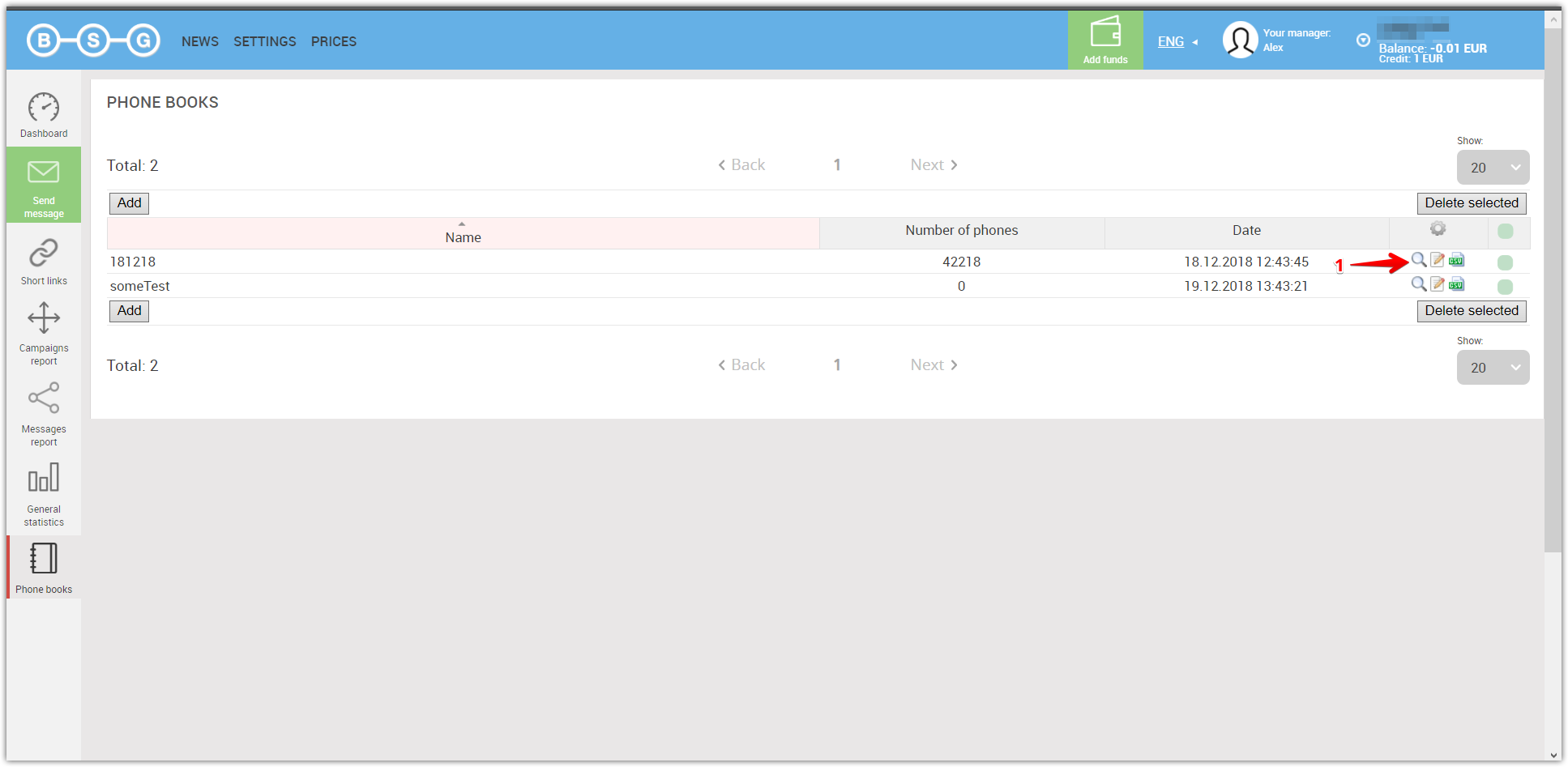 Importing

You can also bulk import your contact lists to your BSG account by downloading an .XLS, .XLSX, .CSV or .TXT file. To do this, simply click here or go to "Phonebooks" on the left side of the toolbar → the magnifying glass icon in the previous screenshot → click "Add" → the "Import from file" tab and select the required document.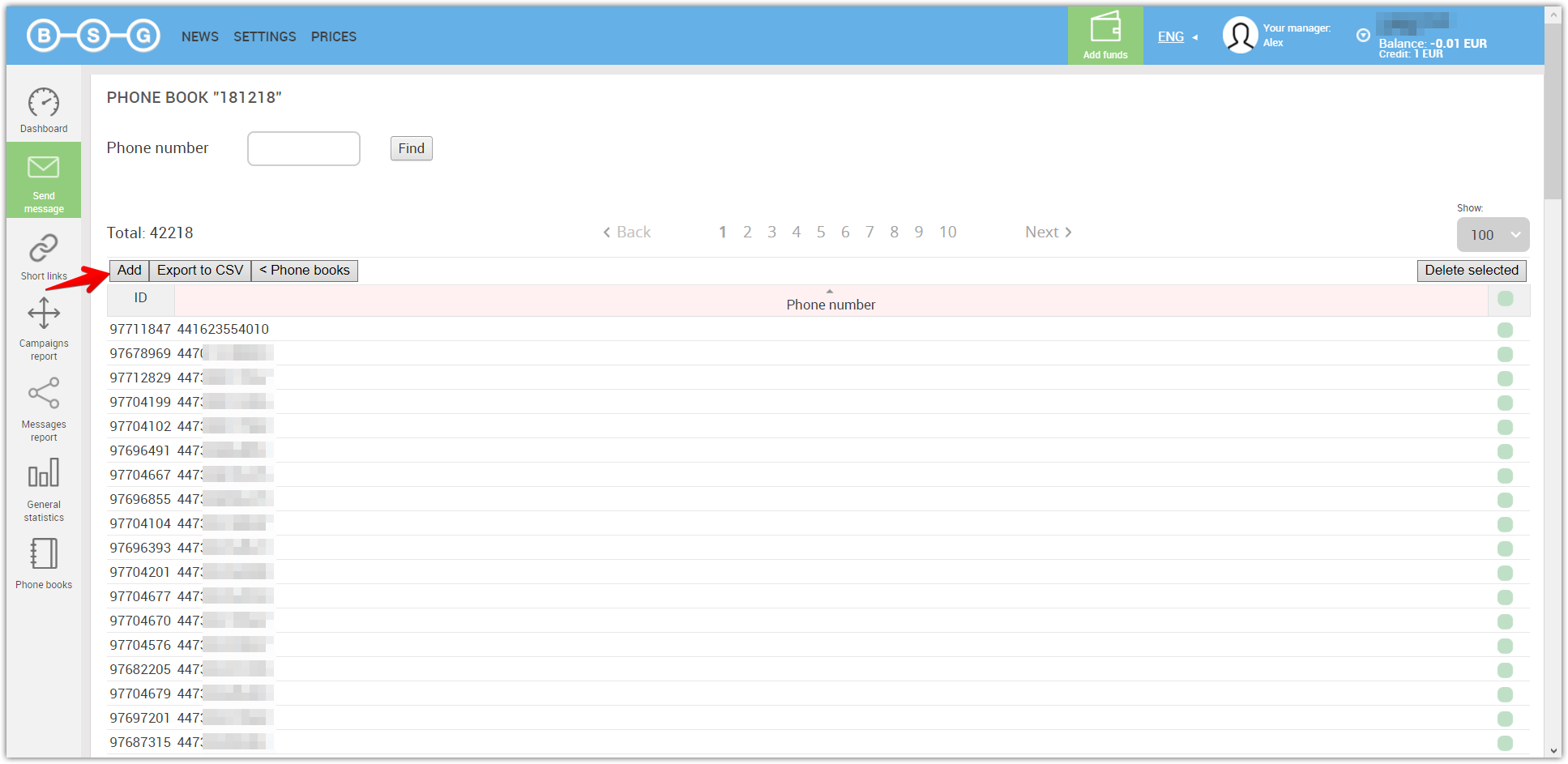 Step one
You will see the following screen. Click on 'Choose File'.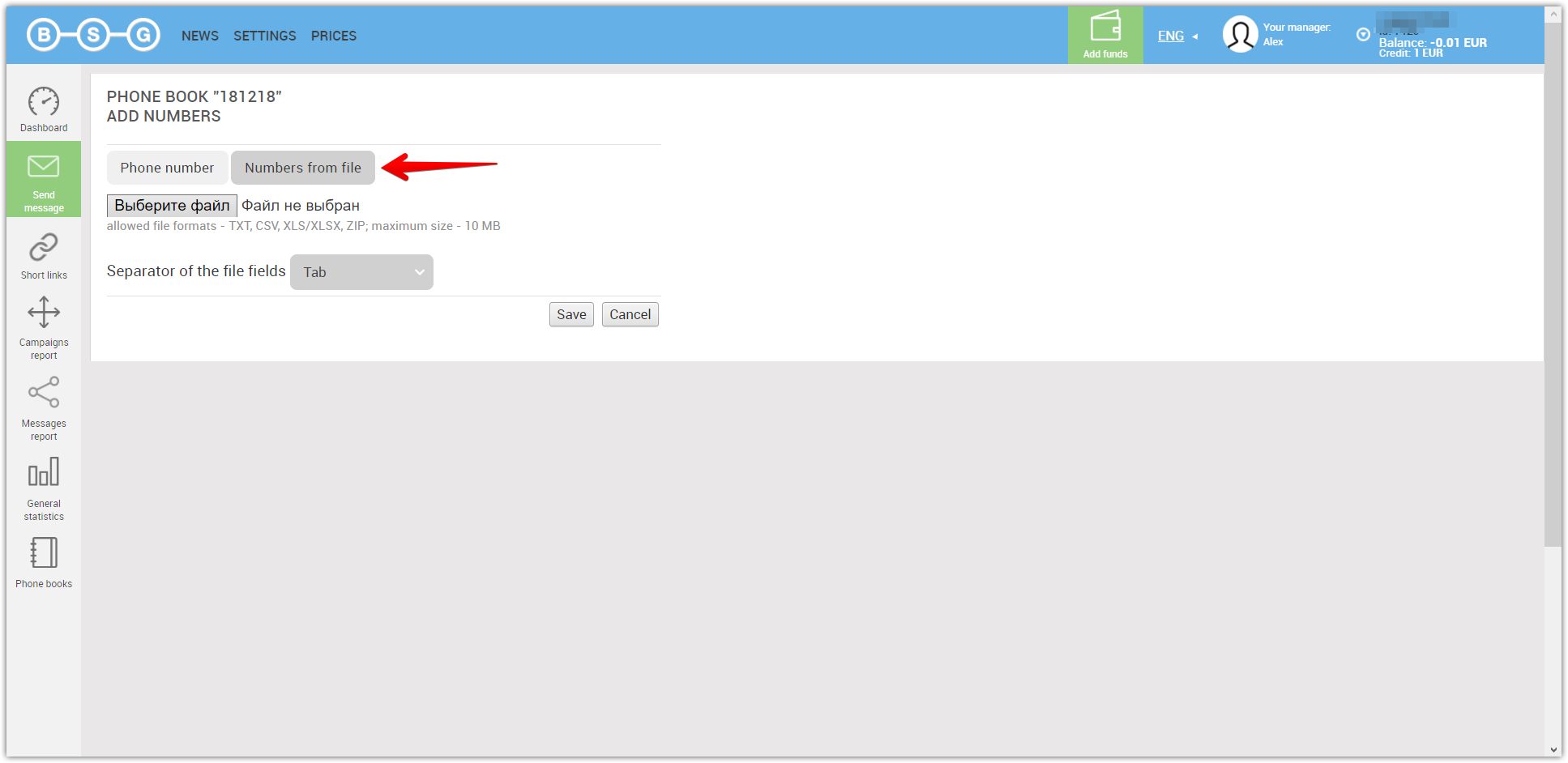 Select or drop your file and select it. The maximum number of contacts for import for CSV files is 50k, for XLSX - 10k.
Step two
At this stage it is necessary to select the number separator. The default is Tab. If you downloaded CSV files, you will need to specify which separator you used, semicolon or comma.
Step three
Ta-dam! You will automatically return to your contacts and be able to view them. All duplicates will be automatically deleted by the system, you can see the details of the deleted duplicates, errors and numbers imported on the import page on your start screen.