To send SMS-messages to your contacts, you need to replenish the balance. Go to the upper right corner of the toolbar and click "Add funds".





Then you can choose between many options:

You can add as many funds as you like and use them to send messages to any country.
First thing you should enter the sum you want to have on your account.

Then you should choose the option you want to use to top up your balance. (Price in brackets is calculated including comission)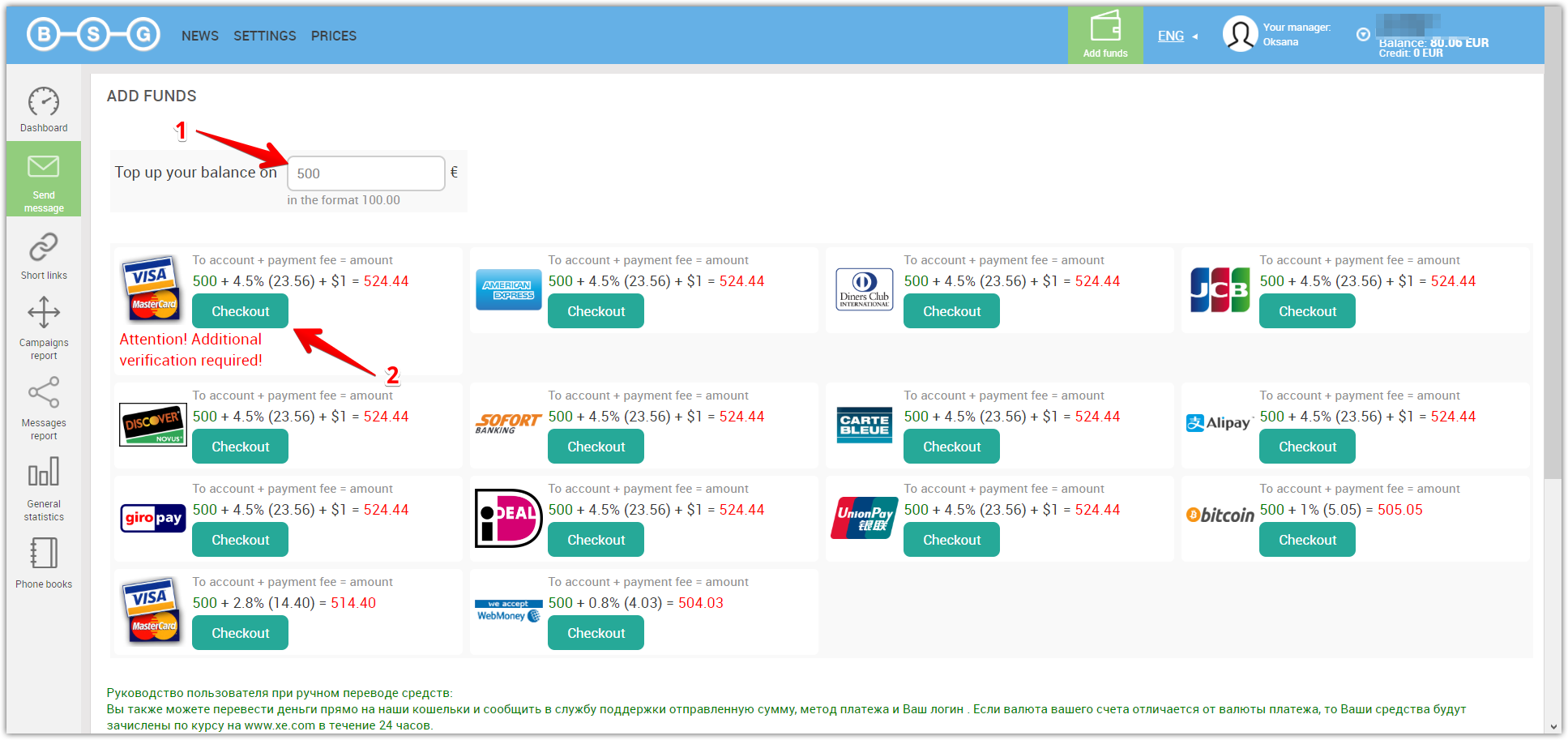 You will see a summary of your purchase on the screen, click "Next":

Next step you will be forwarded to your payment process page which will look like this: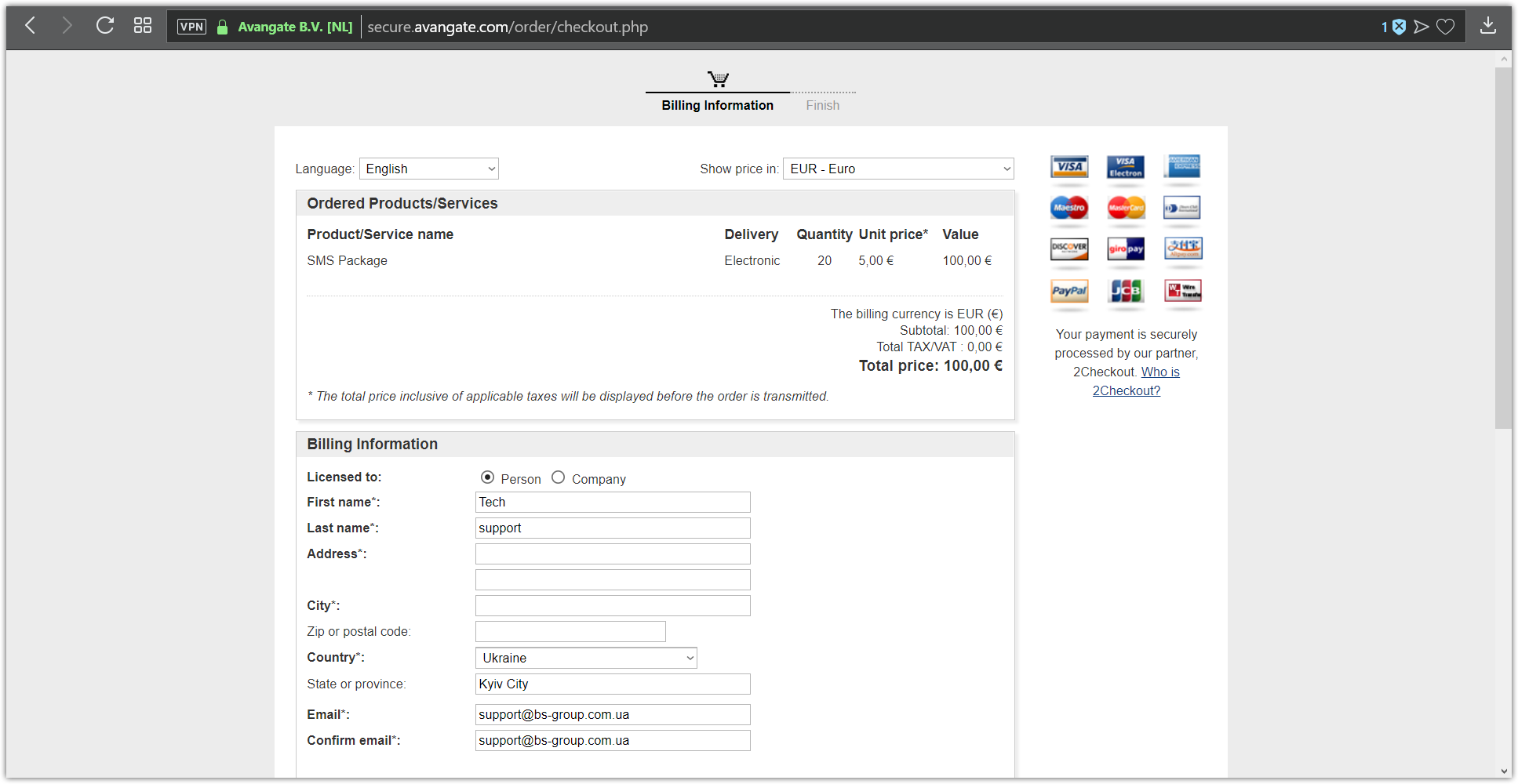 After confirming all details you will receive an email confirming the successful transaction from Avangate (2CheckOut) and from BSG with secret 5 digit code that you will need to write down on sheet of paper and take a photo of it next to last 4 digits of your credit card.