You can receive a notification to your inbox, specified in the settings, simply by putting an extra tick during the creation of the mailing list, as shown in the screenshot below.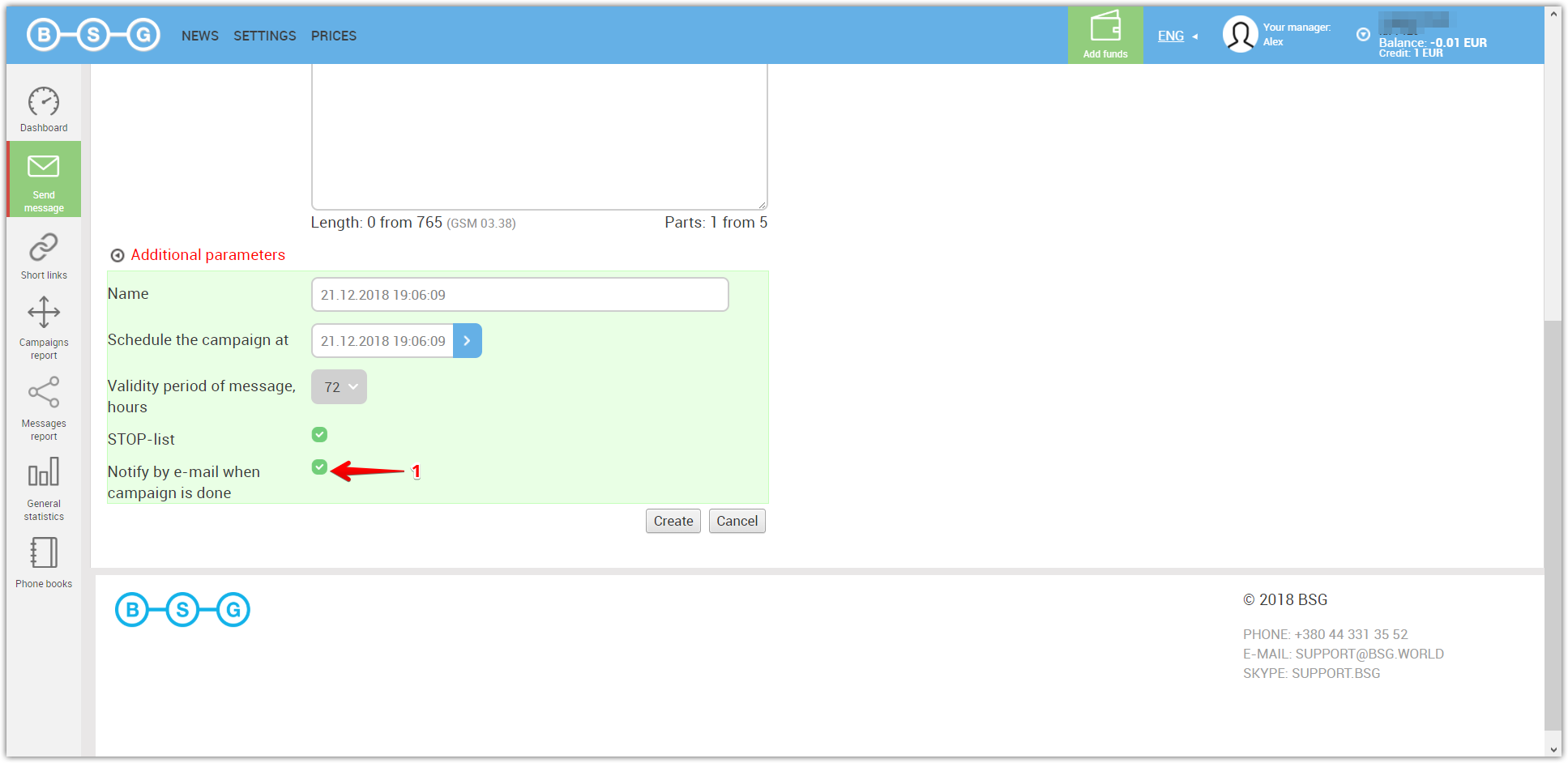 Also in the settings menu of your account the following notifications are available, which will be sent to your email:
1. At the moment, if your prices for sending to some countries change, then you can get a notification about it.
2. In case you need a daily report on the sent messages, you can check the box next to this item and get a daily summary of statistics.
3. You will receive a notification in the mail when the amount on your account is less than the specified value.