Subaccount
Any BSG user can become a partner and resell at a higher price to their customers. To do this, you need to contact your account manager, whose contacts you can find in your office in the upper right corner (1), or by pointing the button (2).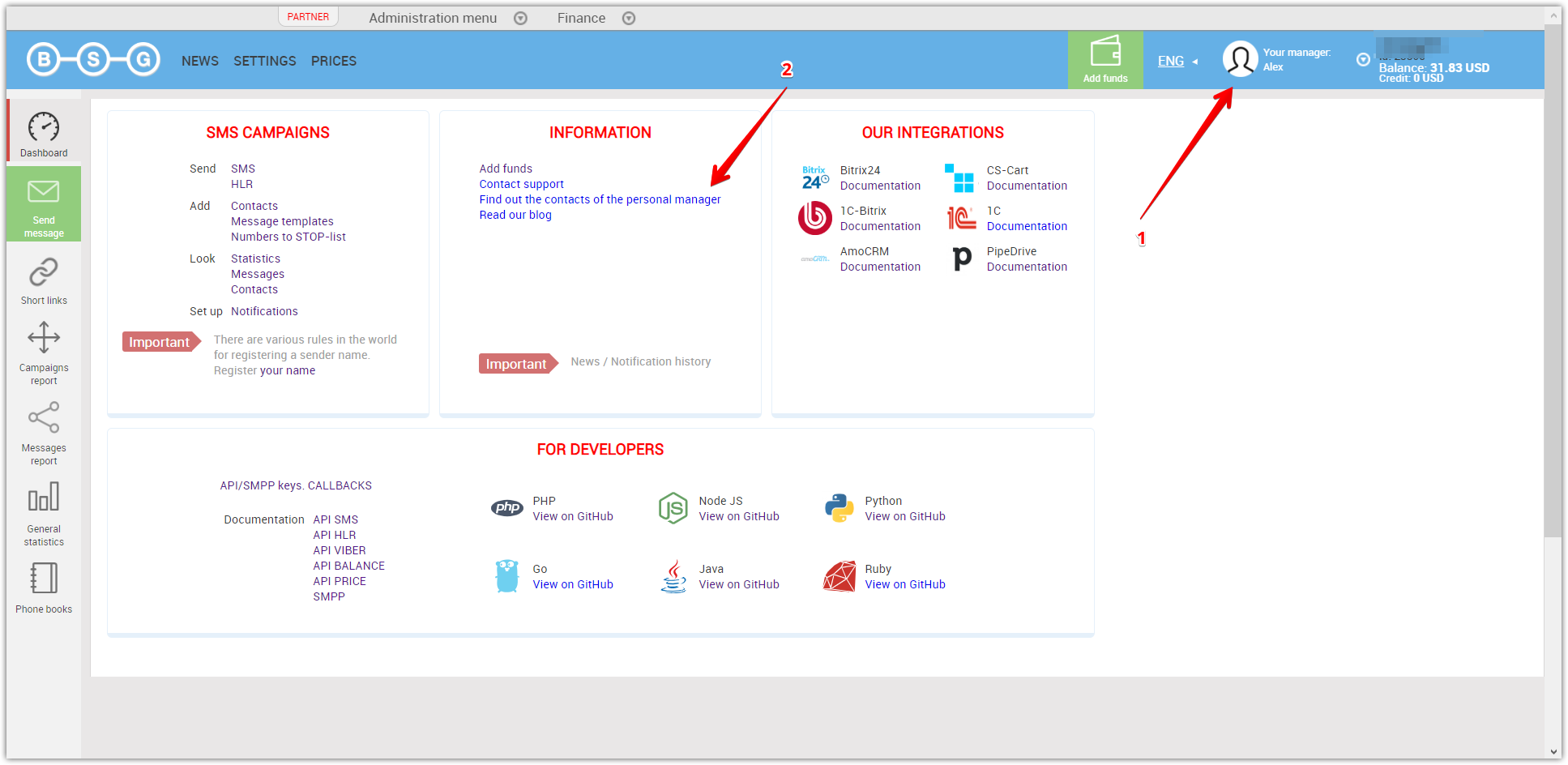 In order to start registering users, you will need to provide your manager with a subdomain, on which you would like to register users in the app.bsg.hk, bsg.hk format.
You will also need to specify in your domain settings in the A record our ip address: 5.178.83.10
After that, you will be able to provide your customers with the domain you specified to the manager so that new users are registered.
Subaccounts have no default to replenish their own balance. When you inform the manager about your intention to become a partner, you can ask you to create an account with a combined balance sheet or with a separate one.