Campaign Report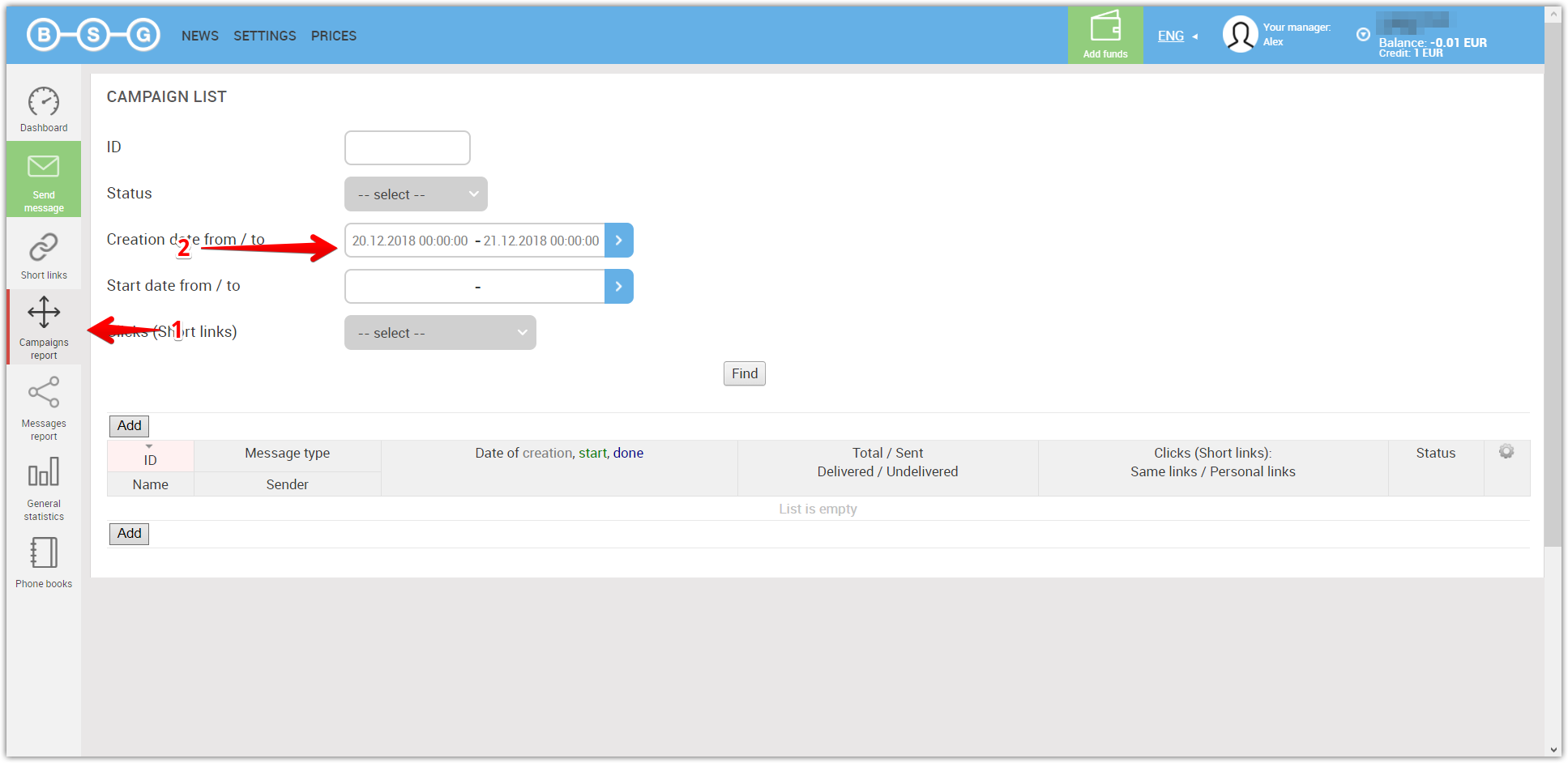 You can view reports on your newsletters (1) by selecting the required period (2).
Here you can see the running newsletters.
Please note that when you open the mailing list, you will see a notification of completed mailings.
Message Report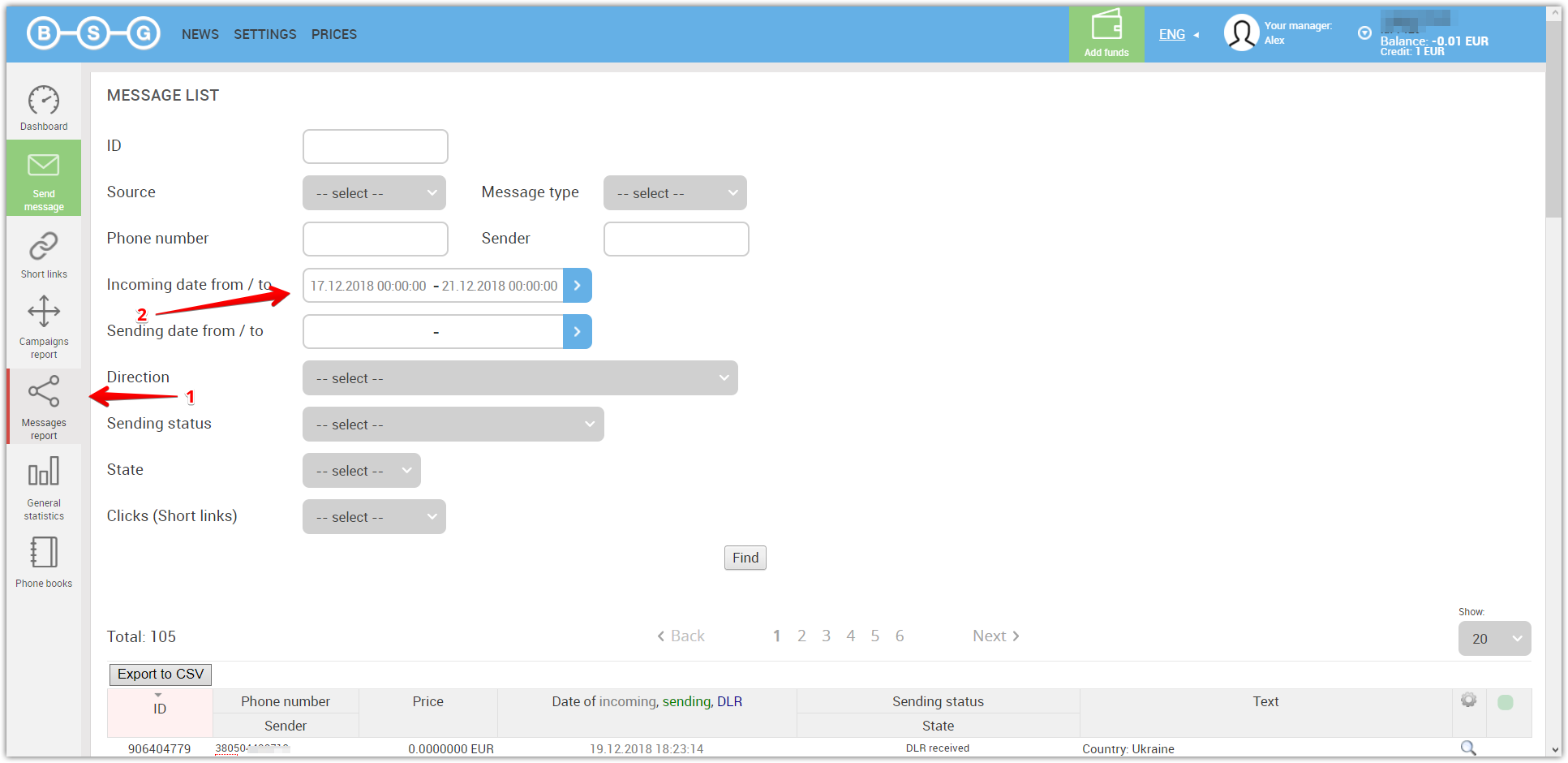 Here you will see the messaging ID, user login, tariff, message type, send status, creation date, start date, real start date, end date, messaging period in hours, sender, phonebook name, whether the stopping list was involved, whether notification to e-mail is on, message text (length, number of messages), number of recipients, number of messages sent, successful and non-successful messages.