To quickly send a message you need to register with our service at this link and after filling in all the fields you will be taken to the following interface: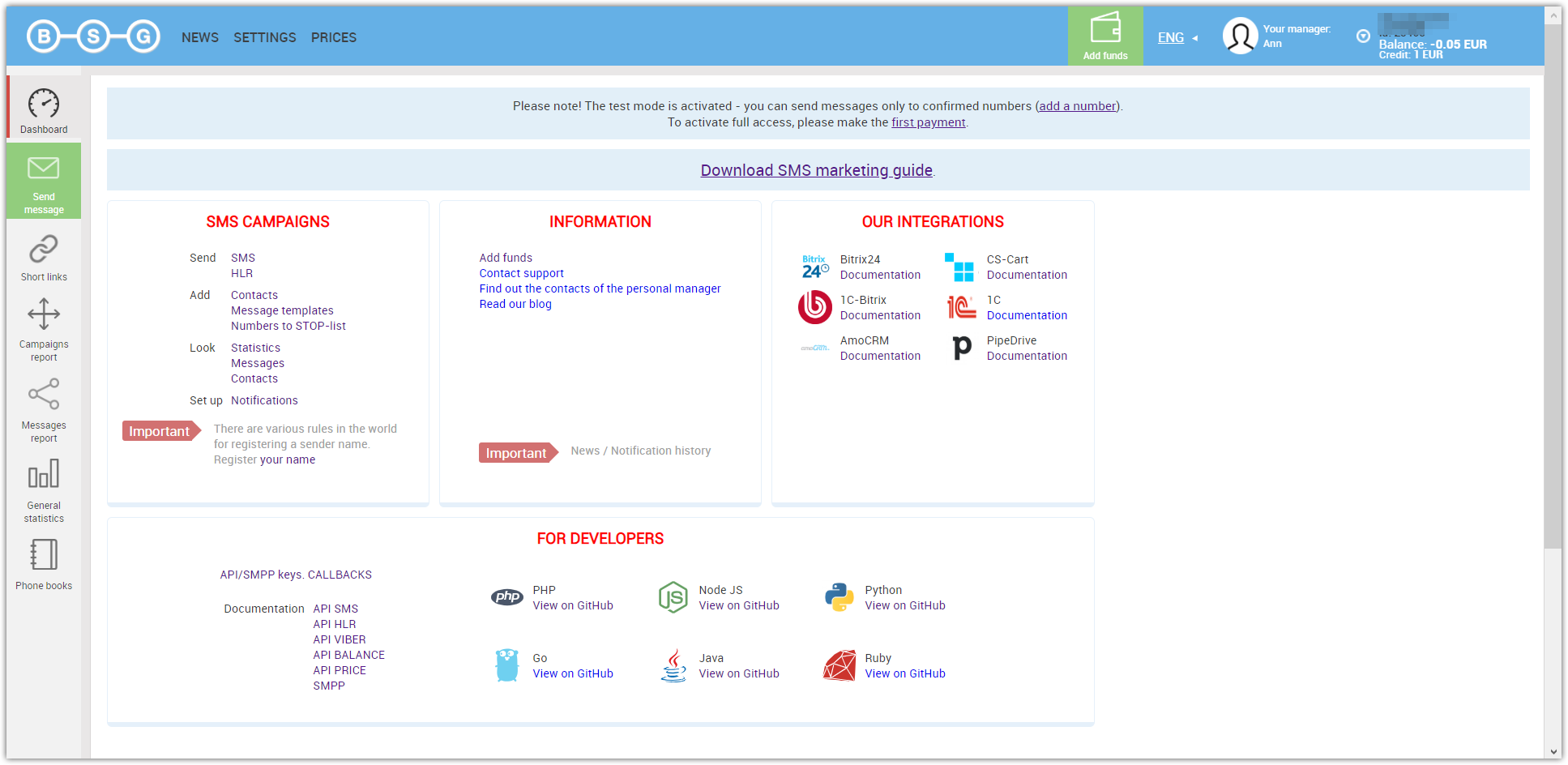 For the first sending you can send a message to your number that you specified during registration. If you need to send a message to another number, you can do it, but you will first receive a 4-digit confirmation code for this number to avoid spam with random numbers.
Please note that in order to activate full access to the platform account, you need to make the first payment in any way available in the appropriate menu.
Detailed information on replenishing the balance sheet can be found in a separate article: https://support.bsg.world/hc/en-us/articles/360012311574-How-to-add-balance
Once the balance is replenished, you can ask your account manager to remove the test mode.
After removing the test mode, you can send messages from the following interface: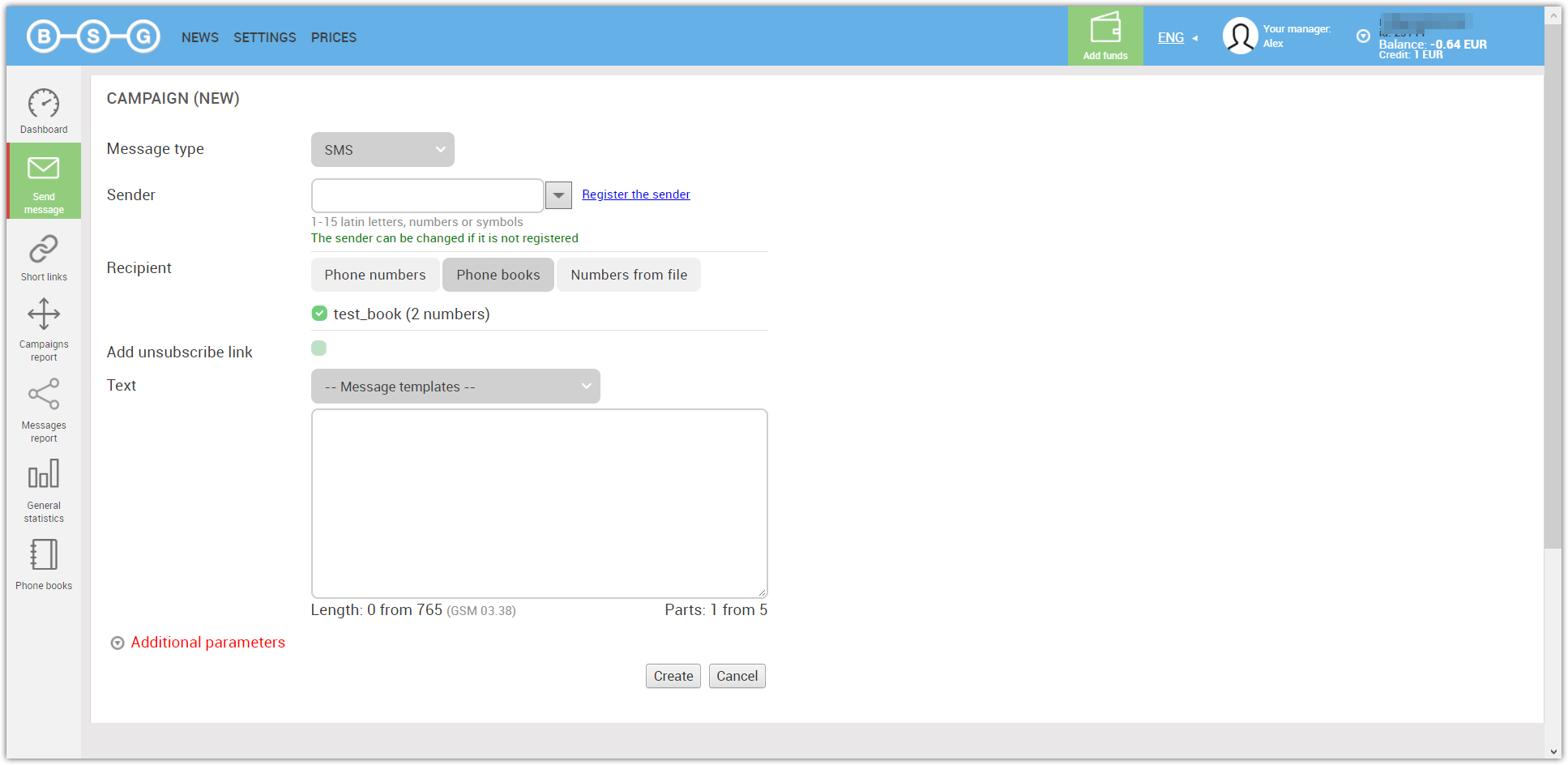 If all data has been specified correctly, then the messages will be successfully delivered.