Group messages are SMS messages sent from a dashboard to a specific group of contacts that were added to your contact list earlier; used to send one message with the same content to a large group of recipients.
At the stage of selecting recipients, you need to select the desired group of recipients from the contacts prepared in advance.
You can add contacts as manually, up to 300 (all duplicates will be deleted).
If you select Contacts from the Phonebook, you will see all the created contact groups. Select the necessary entries by the checkbox and proceed to compiling the text of your newsletter.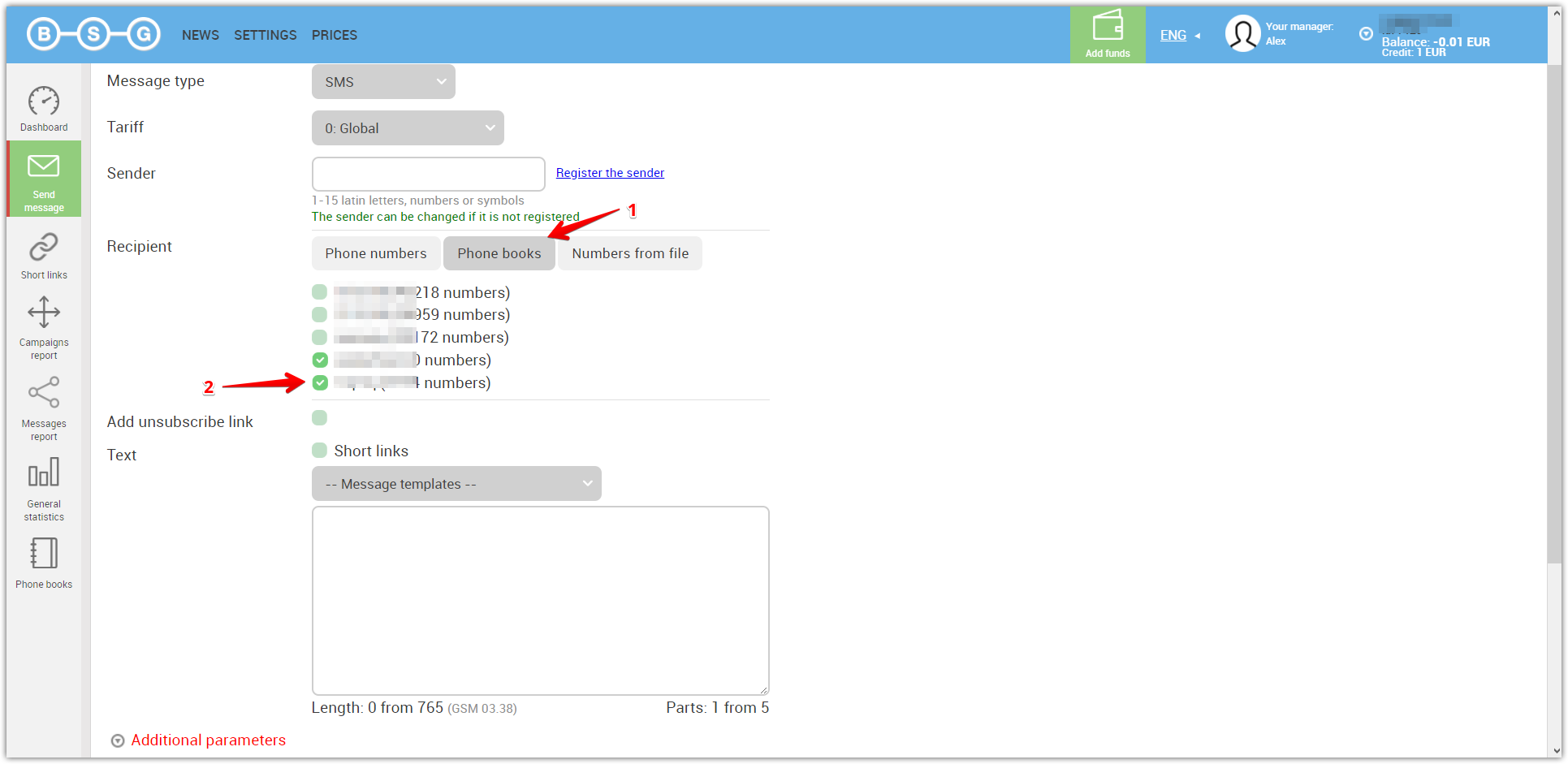 If you need to create a new phone book, you can do it here.